If you've recently graduated college, you know how daunting the process to adulthood really is - applying for jobs, networking and maybe even moving back in with your parents. Yikes! Buying a new car shouldn't add to the stress. At Browning Mazda, we make it easy for you to find and buy the perfect new Mazda for you!
Mazda College Graduate Program
Most young adults graduate college without having a sufficient credit history, which makes it difficult to buy or lease a car. Mazda gets it. That's why the Mazda College Graduate Program exists. If you've graduated college within the last two years, or plan to graduate in the next six months, you're eligible to buy or lease a new Mazda without needing a complete credit history. Now you're ready to take your first step into the "real world" by purchasing a new Mazda!
Mazda First-Time Owner Program
Maybe it's taken you a little while to find your dream job or you just didn't need a car until now. Whatever the reason, we can help you buy a new or Certified Pre-Owned Mazda without having a credit history. Think it's too good to be true? Well, it's the real deal! Through Mazda's First-Time Owner Program, you're eligible to purchase the fun-loving Mazda2 or sophisticated Mazda3. Sounds like a win-win to us!
Mazda2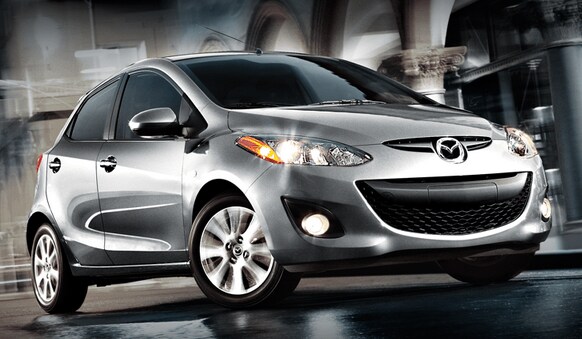 "It's agile and fun, with interior room to spare and a price tag that will make you smile all the way to bank."
- Autobytel, August 2013
The
new Mazda2
is sleek and luxurious with a touch of fun and sportiness thrown in. It may be a subcompact Mazda, but it certainly doesn't feel like one. With plenty of leg room, it comfortably seats five adults. The Mazda2 isn't just pleasing to the eyes, it's also very efficient. It's capable of 34 mpg highway and 28 mpg city. Comfortably compact, great mpg and complete with a sleek and sporty vibe, the Mazda2 is a great value for new car owners or recent grads.
Mazda3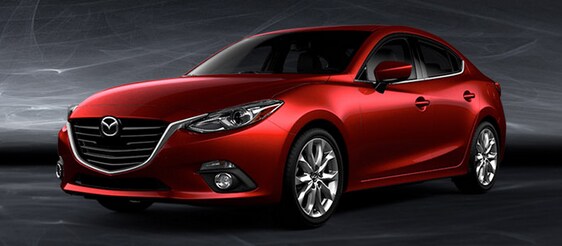 "...The new Mazda3 just might be the most rewarding car to drive in the class."
- Road & Track, July 2013
The stylish
new Mazda3
is a modern spin on luxury. It's filled with cutting edge technology, including the
SKYACTIV® engine
that increases efficiency and yields up to a whopping 41 mpg highway! But Mazda doesn't stop there! It's integrated with top of the line safety features that help you drive safely and effectively. The new Mazda3 is an efficient powerhouse, fitting for any up-and-coming young adult.
At
Browning Mazda
, we're dedicated to getting you into your perfect Mazda! Stop on by and meet our friendly staff and take a Mazda out for a test drive. We're located at 18827 Studebaker Road Cerritos, CA 90703, or give us a call at (866) 979-2157 for more information.