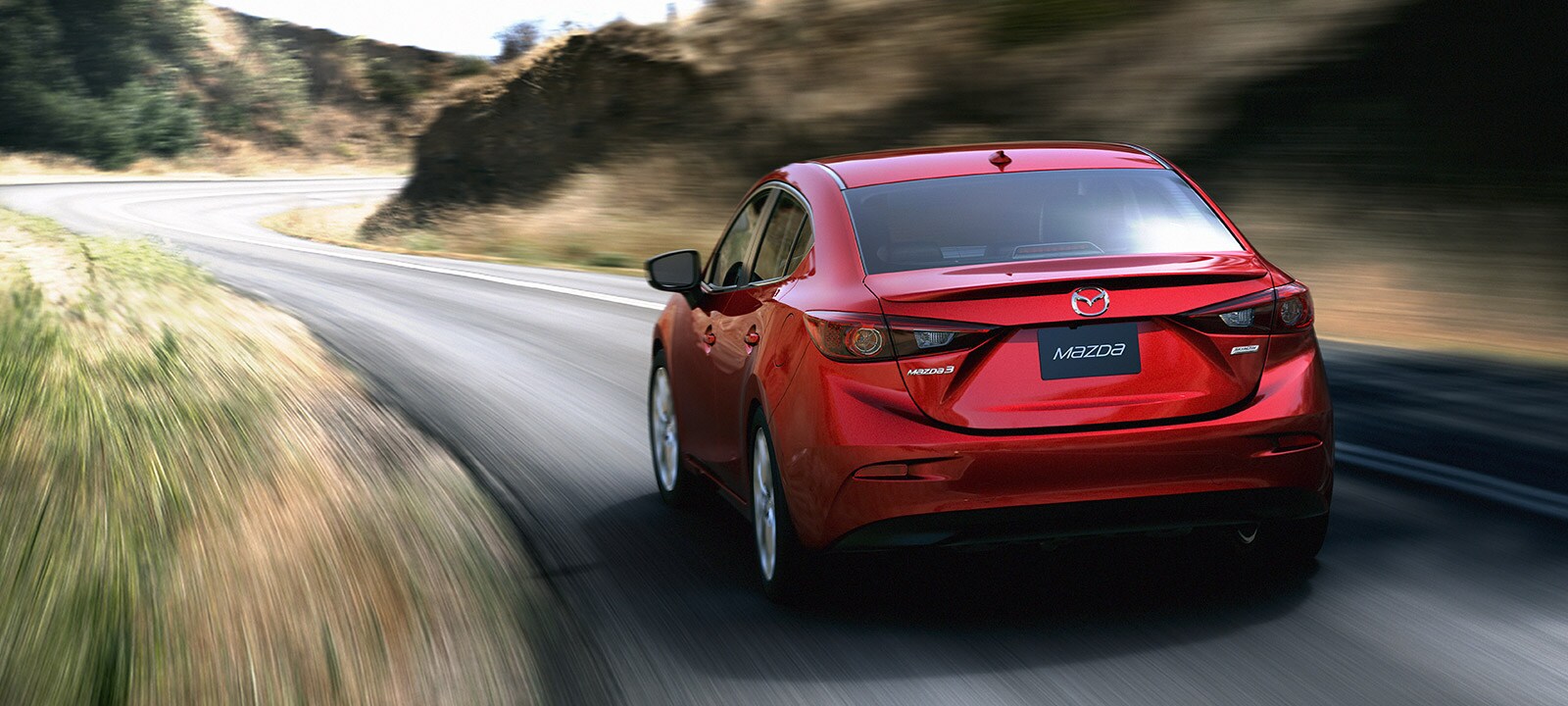 "If you don't enjoy driving the Mazda3, you're doing something wrong."
- Popular Mechanics | July 2013
The Mazda3 made its debut in 2003 and, ever since, has left car enthusiasts smiling. In 2014, Mazda decided to completely redesign the Mazda3 and those smiles have gotten even bigger. If you're in the market for a compact car that packs some punch when you hit the pedal, the
2014 Mazda3
may be just what you're looking for.
From the exterior, this remodel is stylish, sporty and some even dare to say, sexy. The front end has crisp edges, gentle curves and an aggressive front grille, making it appear sporty in nature. SKYACTIV® technology helps to make the all-new Mazda3 a winner when looking at fuel economy. Despite the 155 horsepower engine and 150 of torque, this new Mazda delivers an estimated 41MPG highway.
If the fuel efficiency and power-packed styling and performance aren't enough for you, the interior technology far surpasses many other compact cars in its class. Mazda offers the new Active Driving Display that provides you with real-time information within your view of the road ahead and Bluetooth® integration at your fingertips. All of these innovative features help to keep you focused on the road while still allowing you to enjoy your driving experience safely.
If you haven't had the chance to get 'up close and personal' with the 2014 Mazda3, swing by and take a test drive. Browning Mazda is a new and used car dealership in Cerritos that is part of Browning Automotive Group. With a great selection of new cars and used cars for sale, you can't go wrong when buying a car from
Browning Mazda
. Servicing your Mazda3, Mazda6, Mazda5, MazdaCX-5 or other used car is a breeze at the Browning Mazda parts and service center. The auto repair and service team work on all makes and models and can keep your vehicle running like new. Visit our car dealership near Long Beach (18827 Studebaker Road, Cerritos, CA 90703) or give us a call at 886-979-2157 for more information.