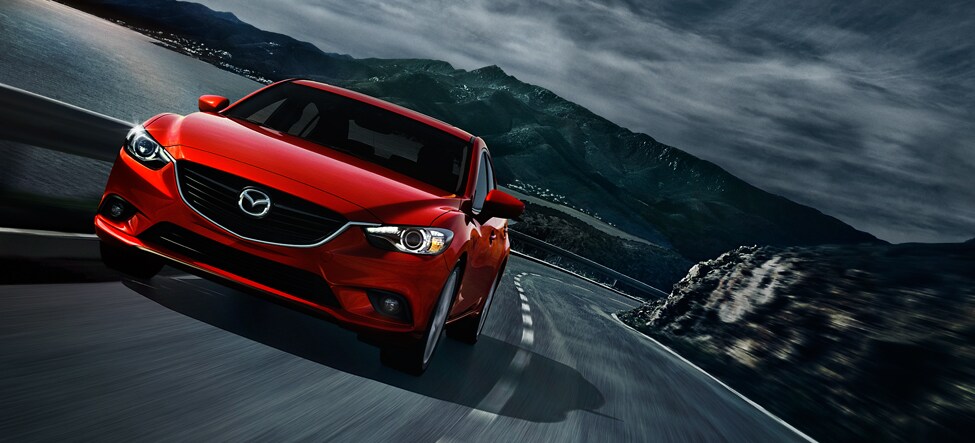 Although 2014 is here, and that means drivers will be getting excited over the 2015 models, the 2014 Mazda6 is getting some attention. Kelley Blue Book named the 2014 Mazda6 as one of the Top 10
'Best Sedans Under $25,000'
in their most recent reviews. Below are just a few of the many compelling reasons why the all-new Mazda6 is worthy of this award.
Innovative exterior styling. The 2014 Mazda6 was released with an entirely new shape and style. A longer hood and reward-set windshield are two of the dramatic design changes that were made for the new model. Mazda took big chances with this design and drivers are taking note.
Improvements under the hood. With the redesign of the midsize sedan, Mazda decided to make some changes to the engine and transmission. The Mazda6 is equipped with a Skyactiv-G gasoline engine that allows for an incredible compression ratio for increased efficiency. A lighter transmission also made its way into the redesigned model and is lighter weight, making for an even more impressive fuel economy.
17-inch aluminum-alloy wheels come standard. Within all of the competitors in the midsize sedan space, the 2014 Mazda6 is the only new car in the space offering 17-inch alloy wheels as a standard option.
I-Eloop energy capture is utilized. Unlike other midsize sedans on the market, the innovative 2014 Mazda6 uses a newer energy conserving technology (I-Eloop) to store energy to power ancillary equipment. The I-Eloop feature makes this eco-friendly sedan stand out amongst competitors.
9.5 out of 10 consumer rating from Kelley Blue Book
. As trusted of a source as KBB is, it's no surprise that in order to be named one of the best sedans, consumers should also agree. The
2014 Mazda6
has bragging rights with their impressive rating on KBB.com.
If you still aren't convinced that this Mazda sedan is noteworthy, come see for yourself at Browning Mazda. Take a test drive today!
Browning Mazda
is a new and used car dealership in Cerritos that is part of Browning Automotive Group. With a great selection of new cars and used cars for sale, you can't go wrong when buying a car from Browning Mazda. Servicing your Mazda3, Mazda6, Mazda5, MazdaCX-5 or other used car is a breeze at the Browning Mazda parts and service center. The auto repair and service team work on all makes and models and can keep your vehicle running like new. Visit our car dealership near Long Beach (18827 Studebaker Road, Cerritos, CA 90703) or give us a call at 886-979-2157 for more information.