While watching TV, you're bombarded with commercial after commercial detailing why one car is better than the next. Every car manufacturer wants to be at the forefront of technological advancements, especially when "saving the environment" hangs in the balance. Mazda is a true environmental superhero. They have made great strides in an effort to produce high-quality cars that not only support the "green" movement, but also retain their sporty appeal.
SKYACTIV® Technology
Mazda is implementing innovative technology in their newest models, such as the sleek 2015 Mazda6 i Grand Touring. Japan's Energy Conservation Center even awarded Mazda with the Minister Prize of Economic, Trade and Industry for the ground-breaking SKYACTIV® Technology. But what exactly is SKYACTIV®, and why is it so great?
SKYACTIV® Technology is a broad term for Mazda's plan to conquer the environmentally-friendly car world. Now, and within the next several years, they will be in the process of "gradually introducing electric devices such as regenerative braking, hybrid and other systems" while reducing the weight of the chassis and body by over 200 lbs. This combined effort will result in reduced CO2 emissions and an increase in Mazda's fuel economy by 30%, compared to 2008.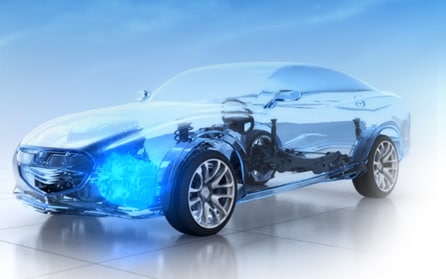 Aqua-Tech Paint System
When you think of eco-friendly cars, you probably don't think of paint. Mazda has been hard at work developing a new painting process. And yup, you guessed it – they've won an award for their cutting-edge operation. Mazda received the Director General Prize of Agency of Natural Resources and Energy from Japan's Energy Conservation Center. What's so different about this new process? Let us break it down for you.
Mazda developed a new high-functionality, water-based paint that contains 57% less volatile organic compounds (VOC) than standard paint and 50% less than common water-based paint. This new high-functionality paint even makes a primer coat unnecessary, which shortens the painting process. Combine the high-functionality paint and consolidated painting process with the use of an infa-red heater during the flash off phase, and it results in 15% less energy used and a CO2 emissions reduction of more than 15%.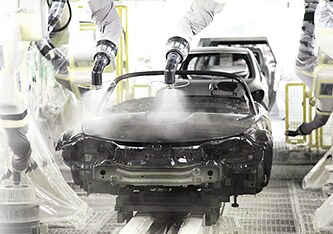 Mazda has made it pretty clear they mean business when it comes to saving the environment. Come visit us at Browning Mazda today and see just how serious we are about these eco-friendly Mazda's. Go ahead, take one out for a test-drive. We're located at 18827 Studebaker Road Cerritos, CA 90703, or give us a call at (866) 979-2157 for more information.
Source: http://www.mazda.com/publicity/release/2014/201401/140122a.html