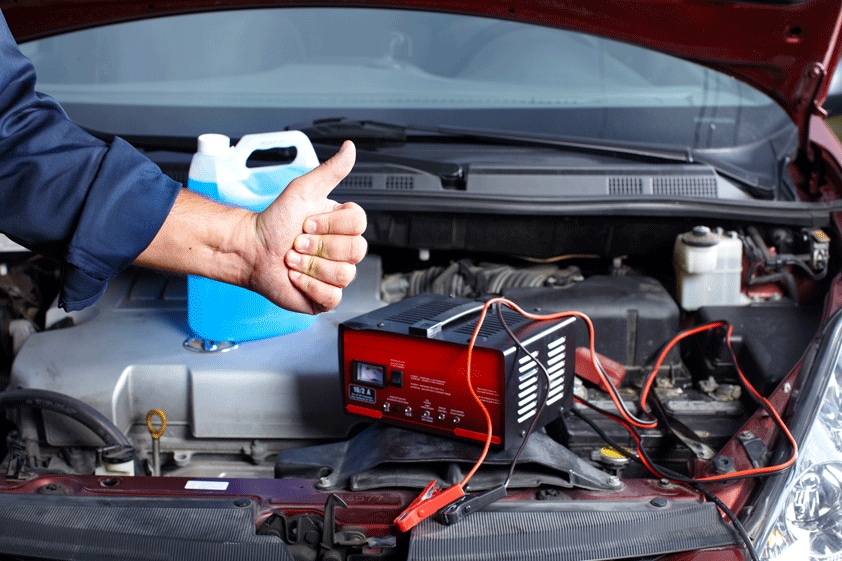 The birds are chirping, flowers are blooming and the weather is getting warmer - yes, that's right, summer is right around the corner! Is your car ready for the season? With summer comes heat, road trips and lots of air conditioning. If your car isn't in tip top shape during these summer months, you may find yourself stranded on the side of the road. With these top four auto tips, you'll be sure to enjoy the summer in your Mazda, instead of sweating what summer may throw your way.
Ice Ice Baby
Has your ice-cold air conditioning started slacking a little this spring? Over time your car can leak refrigerant, making your compressor operate for longer than usual. This puts an extra strain on your engine and makes the engine deteriorate at a faster rate. If your air conditioning doesn't feel as cold as it once did, it's probably time to swing by the Browning Mazda service center to get it checked out.
Cool Off
OK, this next one is a biggie. Keeping fresh fluids in the coolant system are a vital factor in keeping your engine running smooth during those scorching-hot summer months; along with providing you much needed cold air conditioning. Do you remember the last time your coolant was replaced? If not, it's time to get a system flush and fill. Letting old coolant linger in your system can cause premature corrosion in your engine and radiator. This is because it causes an electric charge to develop over time. Check out our service specials and avoid being stuck on the side of the road.
Under Pressure
Take a close look at your car's tires. Do you see any dry rot? How about bumps in the side wall or uneven wear? These small issues will only get worse in warm temperatures. When the temperature rise, so does your tire pressure. It may be time to balance and rotate your tires, or if they're looking a little iffy, you might want to replace them to avoid a highway blowout. Either way, we've got your Mazda covered!
Tighten that Belt
Old or worn out belts tend to slip on the pulleys when the weather gets warmer. Have you noticed problems with your air conditioning, power steering or charging system? All of these issues could be caused by improper belt tension. According to the Car Care Council, 30% of vehicles they've inspected have belts that need to be replaced. Schedule a service appointment if you think your Mazda is in that 30%.
Get your Mazda ready for the heat this summer. Stop by Browning Mazda to get your car in tip top condition this season. View our full lineup of new and used Mazdas or take a test drive today! We're located at 18827 Studebaker Road, Cerritos, CA 90703. For more information, give us a call at (888) 515-8198.
Source:
http://editorial.autos.msn.com/listarticle.aspx?cp-documentid=1146148